Pacific Shotgun Academy
Welcome to the Pacific Shotgun Academy website and we appreciate your interest. In the following pages you will learn about us, and how we are striving to bring affordable shotgunning to the west coast.
Latest Highlights and Upcoming Events:
SEAFOOD BLAST RESULTS. We had some great weather and an even better group of shooters who came out to help us finish off a fun year of sporting clays. The FITASC in 12, 20 and 28 gauge events was a first at Quail Point and we plan on bringing that back next year at a couple of events. Thanks again to all those who made this such a wonderful year of target shooting.
QUAIL POINT CHAMPIONSHIP RESULTS. Many thanks to all of those who braved the high winds to enjoy a day of sporting clays. There were some great scores under the conditions of 40 MPH winds on some of the hilltops. Wow.
BIG SCORE CHALLENGE RESULTS. We had the opportunity to watch a lot of great shooting this past weekend. David Patten came back from his newborn twins Daddy duty in STYLE by straighting both the Main Event and Super Sporting. Wow! Thanks to all for a great event!
Pacific Open and FITASC Results. We witnessed lots of great shooting on courses that were technically as demanding (if not more) than some of the state shoot events. Way to go!!!
2017 All Around RTIC Series and Concurrent Series Latest Results.
Pautzke, Soft But Satisfying Results. Many thanks to all who attended on a fun weekend of crushing clays. There were more high scores than we can mention on here but lets just say that Nathan Green's 50/50 on the Separator Course was at the top of the heap. Great job to all this past weekend!
Season Kickoff Results. We were all fortunate enough to have two beautiful days of shooting. Although I am sure those who shot the Separator Course on Friday in the unexpected 12+ north wind would like to claim otherwise. Mike Bugatto shot a fantastic main event score of 98, while Tim LeNeave used his big event experience to put together a 37 on the Separator Course. Al Rockett, Steve Wilson, Rod Maeda and Wil Bruce all had 47's on the Super Sporting Course!!!
Knights of Columbus Event Results. Thanks so much for the 180+ shooters who attended Friday or Saturday of the event. The side events scores are posted on the link and we will post the main event as soon as they are made available to us. Congrats to Greg Tedesco's 42 and Jack Flesher's 37 of THE SEPARATOR COURSE. Well done!!
NEW for 2017:
1. ALL NSCA events will have a new side event called "The Separator Course" which will be 50 targets of more challenging targets.
2. The 2017 RTIC All Around Series Challenge will include now include a Veteran Division, Super Vet Division and Ladies Division. We will also keep the classic three divisions based on shooter ability.
3. The 2017 RTIC All Around Series will now award 1st and 2nd place ice chests to all six divisions.
2017 CA State Sporting Clay Shoot Brochure. Registration has already started at http://www.winscoreonline.com/
5th Annual Boy Scouts of America on Saturday March 4.
2017 Season Kickoff on Saturday March 11. 100 NSCA Target Main Event. All side events (including The Separator Course) available Friday and Saturday. This is Event Number 1 of the RTIC All Around Series for 2017.
Check the Events page for whats coming up soon at Pacific Shotgun Academy and our friends at Quail Point Hunt Club & Sporting Clays. For additional information on Quail Point click the picture below.
.
: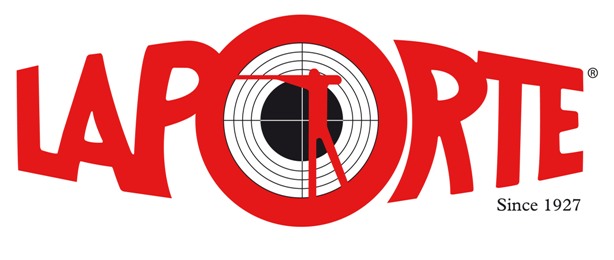 Pacific Shotgun Academy Sponsors. We really appreciate the support from the companies below! They are allowing us to make this a very special event for our shooters.
Training Sessions: We have set up a couple training areas for both our competitive shooters AND our hunters. With hunting seasons right around the corner its that time to get the new and old hunters warmed up. Nothing worse than being on the "X" but unable to connect. We WILL be able to make you a more effective shotgunner!
Duck Club Flurries and 5-Stands: Interested in bringing the warm up/fun clay shooting to your club? Let us help by bringing in the best machines on the market on our specially designed carts to give you the closest thing to live birds that doesn't require plucking feathers. We are set for a couple duck clubs for pre-season shoots already, so call early and we will put you on the calendar.