Pacific Shotgun Academy
Welcome to the Pacific Shotgun Academy website and we appreciate your interest. In the following pages you will learn about us, and how we are striving to bring affordable shotgunning to the west coast.
Latest Highlights and Upcoming Events:
Thanks to all those who joined us for some fantastic November weather! Lots of great shooting over the course of the weekend with the highlights being the 100 target super sporting scores from Hunter Bruce, Chad Khoen and Brian Potvin. Whew... big scores on some big targets. Way to GO!
2016 Quail Point Championship Scores.
Thanks to those who made it out. Superb shooting on what was the most technically challenging courses of the year. Jack Flesher had a phenomenal weekend with the side events and may have played the spoiler for the YETI series standings. Al Milan, Wil Bruce, Jeff Brauning, Don Delorefice, and John Proctor are just part of the list of those who shot well.
For those who missed it there was a shootoff that went multiple rounds before Robin Fouret edged past Richard Bruce for Main Event C Class Champion on some TOUGH targets. Way to go Robin!
2016 YETI All Around Series Final Standings final update out later this week
Pautzke, Soft But Satisfying Scores
Thanks to all those that made it out to shoot some high scores and devour some of the ribs made by Dave. Bob Donley had a 100, followed by Ted Conrad's 99 (don't we all hate rabbits every once in a while).
2016 Summer Brunch League starts Sunday July 10th. Target and event variety. Good food. Prizes. A great way to work on your game while having fun!
2016 Summer League Week 1 Results
2016 Spring League FINAL Results
We witnessed great scoring in the main event from Chris Stephens, Jack Flesher, Chuck Hammond, Cyndy Vogl, Vern Moffitt, Orion Montejano, Richard Bruce and more. There was also a great shoot off where Stephanie Blanchette outlasted Hunter Bruce for a hard fought win in class.
2016 Big Score Challenge Scores: We appreciate the great turnout with potentially rough weather headed our way. It held off until noon and we didn't even have to test the 24 loads of gravel we had hauled in over the winter (and thats just fine).
Great shooting by Bob Donley, Scott Vix, Linda Curnutt, Jeff Brauning, Matt Miller, Don Myers and Ted Fitts just to name a few for the main event.
Henry Ho retained his title as the best pump gun shooter in the area with an incredibly solid 48/50. Of course... check the scores and Gary Cappelletti was right there with a 47/50.
If you took first or second in class for the Main (or Pump Gun) please see us in the office for your prizes.
2016 Knights of Columbus Scores:
2015 West Coast Seafood Blast: Thanks very much to all those who joined us on the final event of the 2015 season at Quail Point. We witnessed some phenomenal shooting in various events spread throughout the weekend.
2015 YETI All Around Series FINAL Standings
2015 California State Shoot and Western Regional results are on winscoreonline.com. Thanks so much to all who supported Quail Point for these undertakings. We had a lot of fun and it was amazing to watch all the fantastic shooting under tough championship conditions. Welcome to National Championship type targets... they do not get much different than that! There were some great scores and superb shots made through the weekend by many different shooters!!!
Check the Events page for whats coming up soon at Pacific Shotgun Academy and our friends at Quail Point Hunt Club & Sporting Clays. For additional information on Quail Point click the picture below.
.
: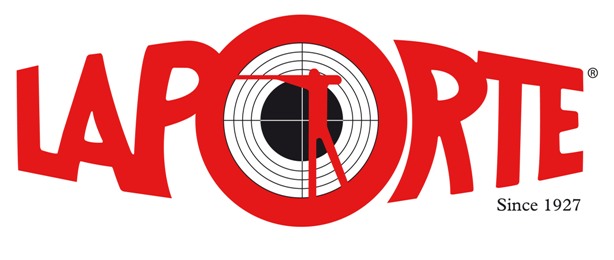 Pacific Shotgun Academy Sponsors. We really appreciate the support from the companies below! They are allowing us to make this a very special event for our shooters.
Training Sessions: We have set up a couple training areas for both our competitive shooters AND our hunters. With hunting seasons right around the corner its that time to get the new and old hunters warmed up. Nothing worse than being on the "X" but unable to connect. We WILL be able to make you a more effective shotgunner!
Duck Club Flurries and 5-Stands: Interested in bringing the warm up/fun clay shooting to your club? Let us help by bringing in the best machines on the market on our specially designed carts to give you the closest thing to live birds that doesn't require plucking feathers. We are set for a couple duck clubs for pre-season shoots already, so call early and we will put you on the calendar.